about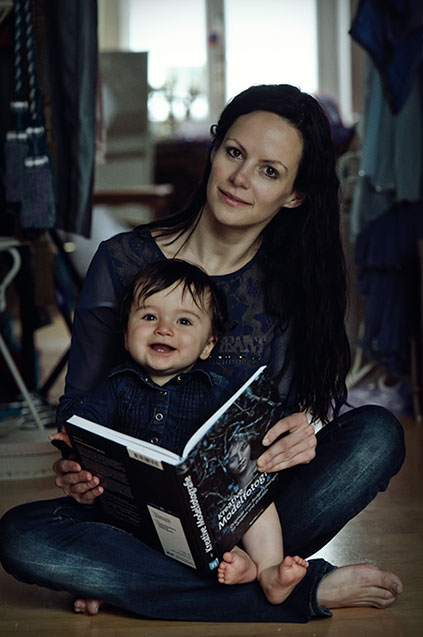 Motifs and motivations - these are the two topics Jamari Lior is interested in, both combining perfectly her personal background. She holds a PdD in visual anthropology, having studied in Germany, the Netherlands and India. As an awarded student, Jamari first focused on the theoretical side of media. During her studies in India she was discovered as a movie actress and made her first experiences with practical film and photography, ever since then combining theory and practice.
Nowadays Jamari photographs and lectures internationally. As a Nikon ambassador she is featured in the lastest Nikon video spot, shot part of its campaign, and was on stage for Nikon during Photokina 2018. Further, she is working as professor at the Indian Institute of Photography teaching Bachelor and Master students and lecturing regularly at various universities and academies, such as the University of Trier, the Royal Photographic Society, the Fotoakademie Köln, The Jamaica Photography Society, the United POP etc. She has exhibited her pictures in various countries and published numerous books, DVDs and magazine articles about photography. Whenever she is not travelling she spends time in Königswinter close to Cologne, where she has a photographic studio.
Be it pictures of models or ethnographic photography - her visual work is always grounded on an anthropological base. She debunks trends in contemporary photography as deeply rooted in classical topoi by showing their historical and cultural origins. "I want to find out what people are moved by, what their motivations are. Looking at pictures you see what currently matters in a society. In model photography the motives often show what people yearn for or what they find intriguing. The anthropological view is not just to look at pictures, but to be part of it to understand the culture from an inner perspective. It is similar in ethnographic photography: Pictures taken abroad not only tell us something about the culture portrayed, but foremost something about the photographer himself - he is a product of his own culture and what is found in front of his lens issues a statement about his culture as well."
Jamari's recent work highlights the connection of photography, identity and well-being.